From the January-February 2023 issue of News & Letters
by Elise
In Winnipeg, Manitoba, Canada, the owners of Scott Coffee and Tea shop were threatened with arson and physical violence for their plans to host a Halloween-themed drag story hour. Outside the event, Trans supporters carrying signs like "Teach Love Not Hate" and "Find Beauty in Diversity," outnumbered protesters whose threats forced a police presence to protect drag attendees and performers. Many libraries in Canada have received similar threats from far-right groups objecting to drag events. Public support for many drag events contrasts with the murders of hundreds of Trans people, just for daring to be who they are, memorialized annually on Nov. 20, the International Transgender Day of Remembrance.
*   *   *
In Granbury, Texas, the U.S. Education Department Office for Civil Rights is conducting a probe into the Granbury Independent School District for violating Title IX, which bans discrimination based on sex in all education settings that receive federal funding. A recording had been leaked of the superintendent telling librarians to remove all books that are in any way about LGBTQ+ issues.
*   *   *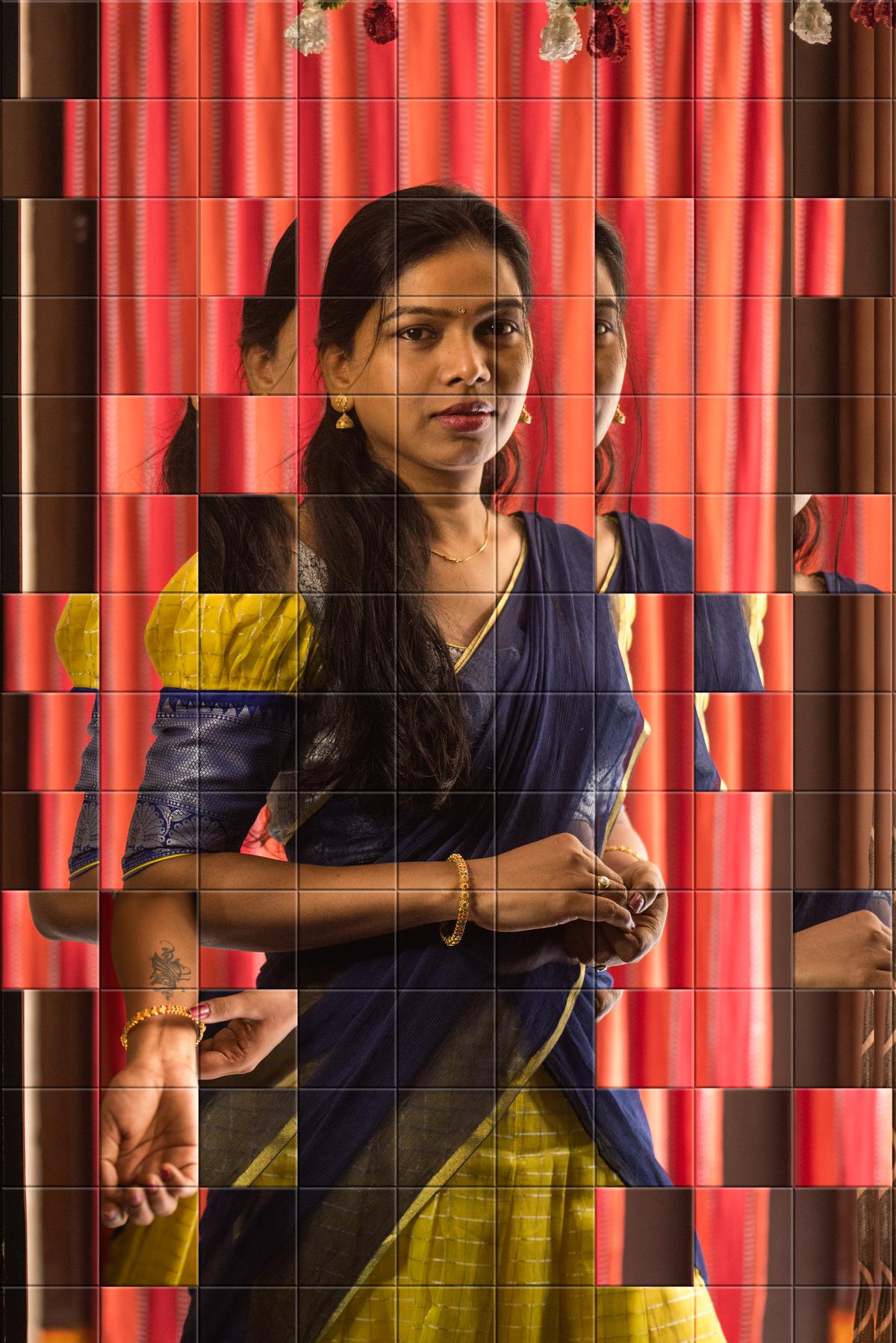 Included as part of the India Photo Festival from Nov. 18 through Dec. 19, is photographer Nishat Fatima's installation The Galaxy of Endless Possibilities. It is a collection of eight portraits in collage, each about one Queer individual's life and work. Nishat's exhibition, shot and recorded in and around Hyderabad, seeks to raise awareness of the various dimensions within the LGBTQ+ community. Nishat found that people who are not Queer are put off by labels for Queer individuals changing so frequently, and wanted to show that Queer people, no matter the labels we use, are more alike than different. Galaxy was displayed at the State Art Gallery.